OH MY GOD OH MY GOD OH MY GOD!!!!!
*SQUEALS*
I can't contain my excitement.
David Cook is singing 'Innocent' by Our Lady Peace on the show on Wednesday!!!
Innocent's an amazing song by an AMAZING band, and I can so see him singing it.
Aaaaaah! So excited :D:D:D:D:D:D *hops around*
And who knew Simon Cowell was such a softie at heart?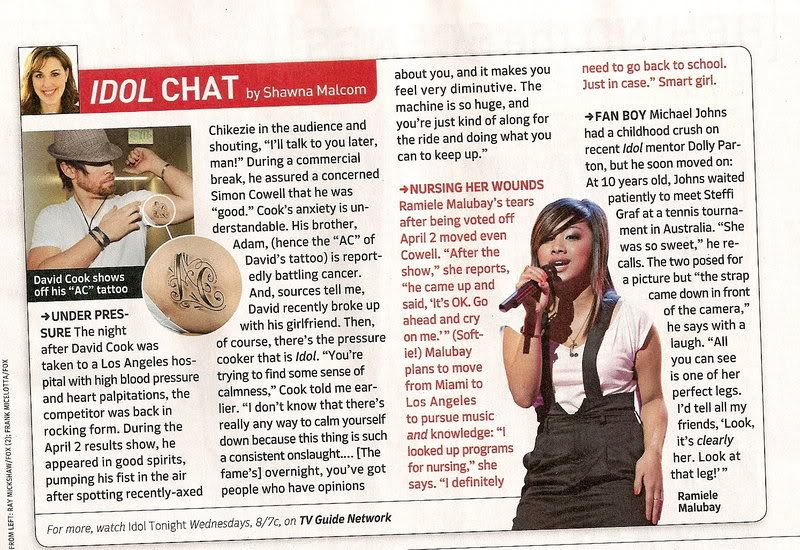 *click*
Labels: announcement